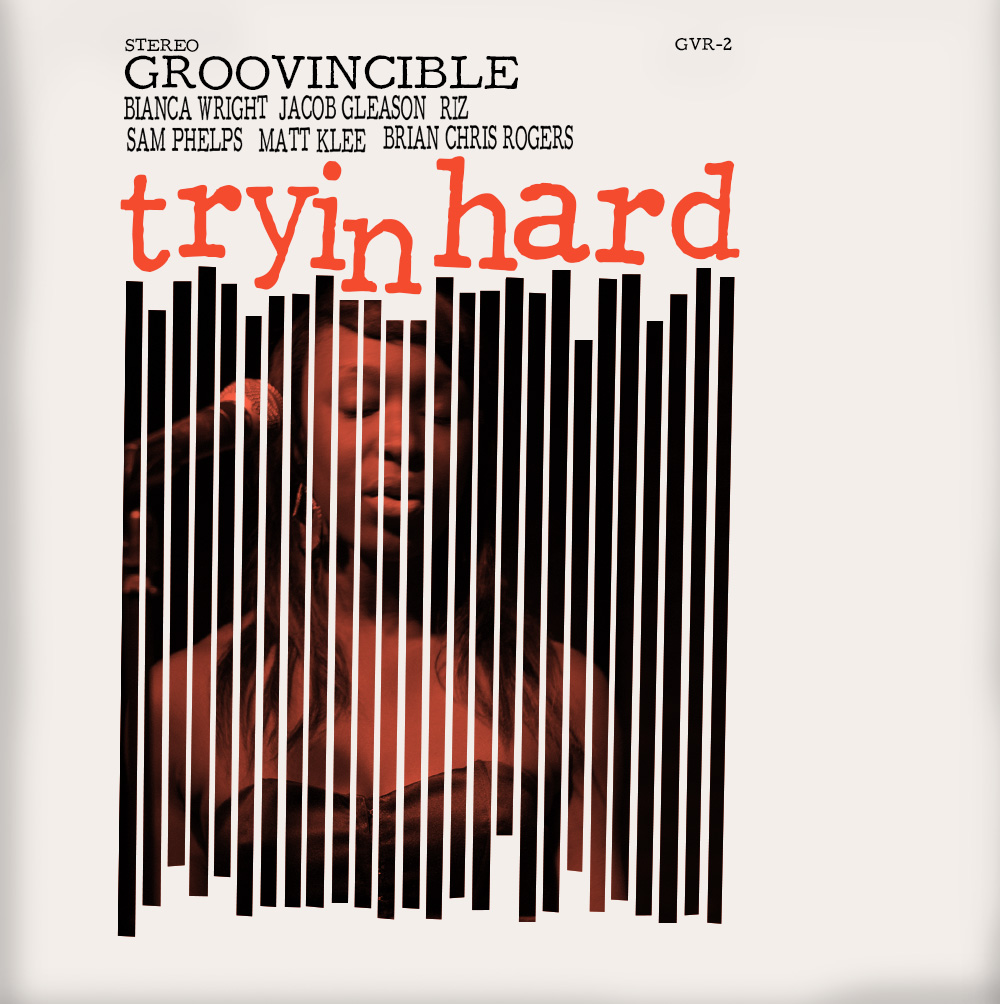 Performers:
Bianca Wright – Vocals
Jacob Gleason – Tenor Saxophone, Guitar, Keys, Artwork
Matt Klee – Drums
Brian Chris Rogers – Bass
Sam Phelps – Hammond B3 Organ
Riz – MC
Credits:
Lyrics by Bianca Wright and Riz. Music produced by Groovincible. Engineered and Edited by Jacob Gleason. Additional engineering by Matt Klee.
Mixed & Mastered by Joe Johnston at Pus Cavern Studios, Sacramento CA.
For more info visit groovincible.com
All rights reserved. Copyright 2015.